Two guys with only thing in their mind, applying skills in gaming. Learn the rules, master the tricks and make sure you are fully aware of the potential of your opponent when playing multiplayer games. Can't win? Try not to loose! That's what it is all about according to Roger and Boris. Skill it the new luck!
Roger Jones
Owner - Editor - Passionate Skill Gambler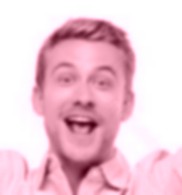 Roger has a passion for games combined with a little gambling. Hence he is excited about the new direction online casino's are taking. Being able to "influence" a game of chance make it much more interesting.
After his studies Roger started his own blog (does not exist any more) and later started skillsgambling together with his buddy Boris. In his free time he enjoys games that require skills and vision like Risk, Mahjong, Chess and Backgammon. But on occasion he takes chances in the casino where hardly any skill is required. His favorite casino games are Roulette and the Dead or Alive videoslot.
Part of his time at skillsgambling.com is assigned to be the moderator and editor of the skillsgambling facebook page.
Boris Brun
Owner - Editor - Calculated Gambler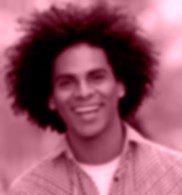 Boris wasn't really interested in games during his time at school. He learned to play Chess at school and when gathering with the family they played regular games like Monopoly and Settlers of Catan. But they never really inspired him… maybe because he was to good and got bored as he won most of the times.
It was only when travelling the world for two years his game passion flourished. Learning new games like Pachinko, Mahjong and Sic Bo in Asia and playing Blackjack in Vegas made him realise that if one has skills it can be very beneficial to apply them in games… specifically when gambling for money.
Being responsible for part of the social media that support this site, Boris takes care of the tweets on twitter.com/skillsgambling
USE YOUR COMPUTER
Use your computer to; learn all game-rules, master strategies and keep on practicing! (Most online skill games are available in a practice-modus for free)
FORWARD THINKING
Always be one step ahead. What is the dealer doing? Noticing anything strange in the behavior of your opponent? Be sharp and use it to your advantage!
PROBLEM SOLVERS
An easy win is not as satisfying as the ones where you really have to "torture" your brains and get all out on the table. Make sure you are ready for it, give it all you got!
HELP!!!
Struggling with solutions, can't find the key, questions keep unanswered? Google, Facebook etc. are your friends! Tons of pages with tips & tricks out there!
Our Story
What do you need to master casino games that require skill?! Well a portion of this, that and some of that too! To be honest we can't tell as all players are different. On the right you can see a rough indication of what we think is required to have more chance at winning when playing online casino games that have a element of skill.
Practice

15%

15%

Skill

20%

20%

Logic

15%

15%

Luck

50%

50%